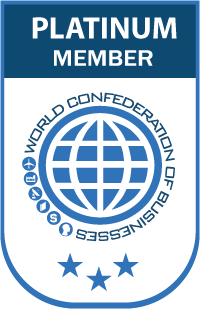 This Membership is the most important that WORLDCOB has and is granted only to THE BIZZ winners, who receive this recognition for "Business Excellence" in one of the Award Ceremonies organized by WORLDCOB worldwide, to reward companies and most outstanding businessmen of each country and offer them a series of benefits as Platinum Members.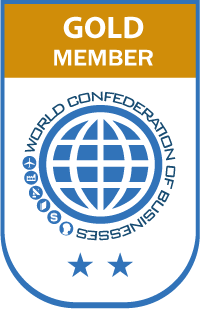 This Membership is granted to companies that have been certified with the WORLDCOB-CSR:2011.3 Corporate Social Responsibility standard. This Standard was developed by WORLDCOB and established the requirements that an organization must meet in order to be recognized for upholding a CSR policy.
Likewise, it can be obtained by THE BIZZ winners who agree to receive this important recognition of Business Excellence through the option of sending decorations and personalized virtual awards: "Recognition Meeting."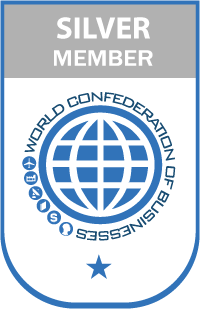 This Membership is granted to companies that have the WORLDCOB TRUST SEAL, Seal of Business Confidence.
This seal was created by WORLDCOB so that through a process, the legal existence of a company is verified in its country of origin, and its commercial operation is verified. To generate trust in doing business with these companies and promote good business practices in a globalized market.
Likewise, this membership is obtained by THE BIZZ winners, who have access to the option of sending the trophy in the name of the company and the director's and managers' diplomas.
BENEFITS OF BEING A WORLDCOB MEMBER
---
GENERATE NEW BUSINESS:
Database of more than 3,500 member companies from more than 130 countries to generate business relationships.

CONFERENCES:

Training through BIZZ WEBINARS, you will be able to access online current business training given by prominent members of our organization and speakers from different countries.
Participation in the Workshops organized as part of the activities before The BIZZ award ceremonies.
CONSULTANCY:

Advice on Business Intermediation to search for products and services they want to acquire worldwide.
Consulting on Corporate Image, you can request a free evaluation of the corporate image you project in the market. After analysis, if necessary, our Corporate Image team will propose to help you improve.