Meet THE BIZZ EUROPE 2023 Winners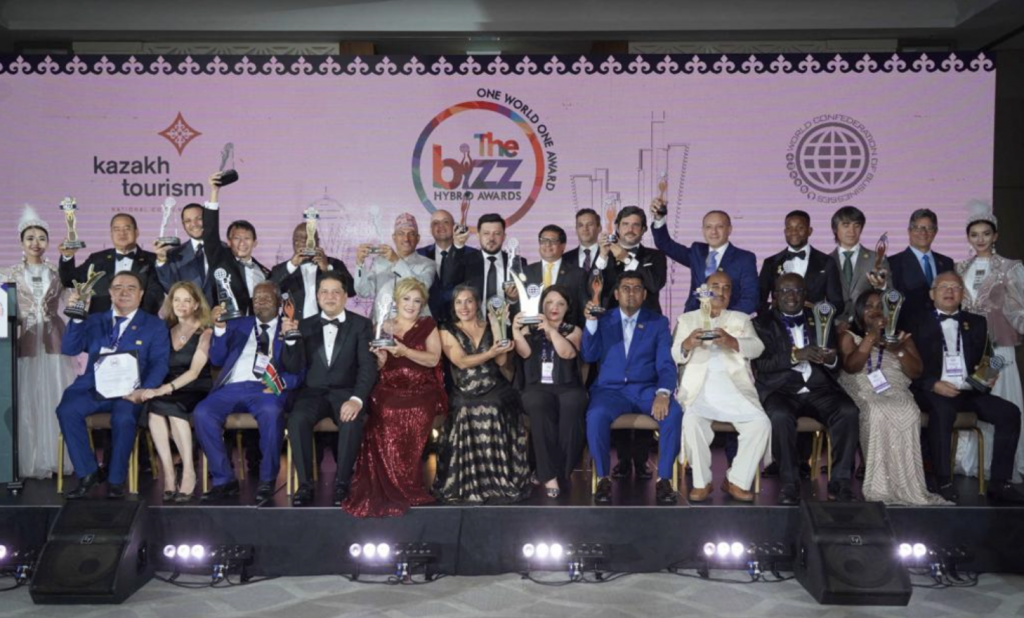 Meet THE BIZZ EUROPE 2023 Winners
In the vibrant heart of Lisbon, Portugal, THE BIZZ AWARDS held its prestigious Business Excellence Award ceremony on August 25-26 at the Corinthia Hotel Lisbon. This award, a globally coveted symbol of business excellence, was orchestrated with the invaluable support of Turismo de Lisboa, The event brought together some 100 business pioneers from over 30 countries.
As usual, WORLDCOB recognized the business excellence of different organizations from around the world with THE BIZZ award, the most important international business award. On this occasion, attendees enjoyed a Welcome Reception on August 25, the perfect occasion to network and make connections.
Different companies from all over the world were present enjoying this great event, among some of the companies that were recognized at the last ceremony honoring companies from around the world that have made a mark for their exceptional performance. From Ghana to Peru, Saudi Arabia to Malaysia, among the honorees were leading organizations such as The Dhaka Mercantile Co-operative Bank, LAT Online School Inc, Universidad de Sotavento, Mendoza & Tapia Sac, Boardsi, Emstret Holdings Limited, Commitbiz Management Consultants, Cambodia Post Bank, Coac Fernando Daquilema, among others. The complete list of award winners is available on THE BIZZ AWARDS official website.
All members were able to enjoy this three-day event with the participation of the WORLDCOB Board of Directors and where representatives of the participating companies were able to enjoy activities such as: welcome reception, meet & greet, among others.
"We have great expectations with all the activities we are preparing for our events this year, especially because this is the first time we will be holding events in Anaheim, Houston and Singapore" – Jesús Morán (CEO – WORLDCOB).
Nominations for THE BIZZ awards are now open and you can submit your company's nomination through: www.thebizzawards.com