Meet the winners of THE BIZZ SIGNATURE 2023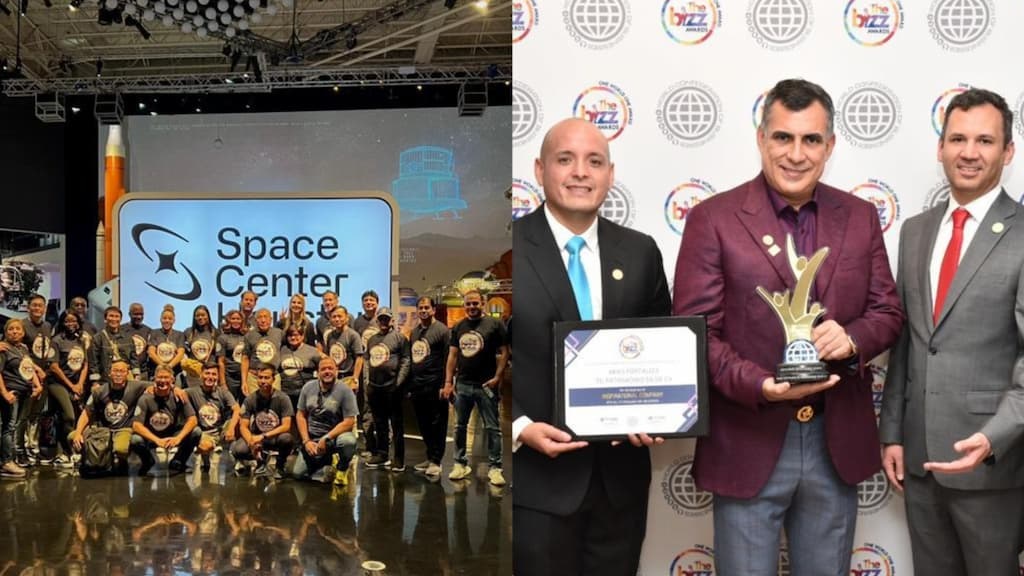 Meet the winners of THE BIZZ SIGNATURE 2023
The latest edition of THE BIZZ SIGNATURE was held on March 24-25 at The Moran CITYCENTRE hotel in Houston, Texas, where 18 companies gathered to be recognized for their business achievements at a ceremony.
As usual, WORLDCOB recognized the business excellence of different organizations from around the world with THE BIZZ award, the most important international business award. On this occasion, attendees enjoyed a Welcome Reception on November 24, the perfect occasion to network and make connections.
Different companies from all over the world were present enjoying this great event, among some of the companies that were recognized in the last ceremony were: DUBAI TAXI CORPORATION (United Arab Emirates), ARIES FORTALECE TU PATRIMONIO SA DE CV (Mexico), RFA ADVOGADOS (Brazil), CERVANTES, LEBRIJA & ASOCIADOS SC (Mexico), MINERA TAURO SAC (Peru), SALSA SUAREZ RESTAURANT-BAR (Cuba), THE DHAKA MERCANTILE CO-OPERATIVE BANK LTD (Bangladesh), CAMBODIA POST BANK (Cambodia), , and HOSPITAL WOOD MEDICAL CENTER (Honduras).
All members were able to enjoy this two-day event with the participation of the WORLDCOB Board of Directors and where representatives of the participating companies were able to enjoy activities such as: welcome reception, meet & greet, awards ceremony, including a visit to NASA, the space center in Houston, among others.
"We have great expectations with all the activities we are preparing for our events this year, especially because this is the first time we will be holding events in Kazakhstan and Canada" – Jesús Morán (CEO – WORLDCOB).
Nominations for THE BIZZ awards are now open and you can apply for your company through: www.thebizzawards.com