Universities committed to academic excellence and social responsibility!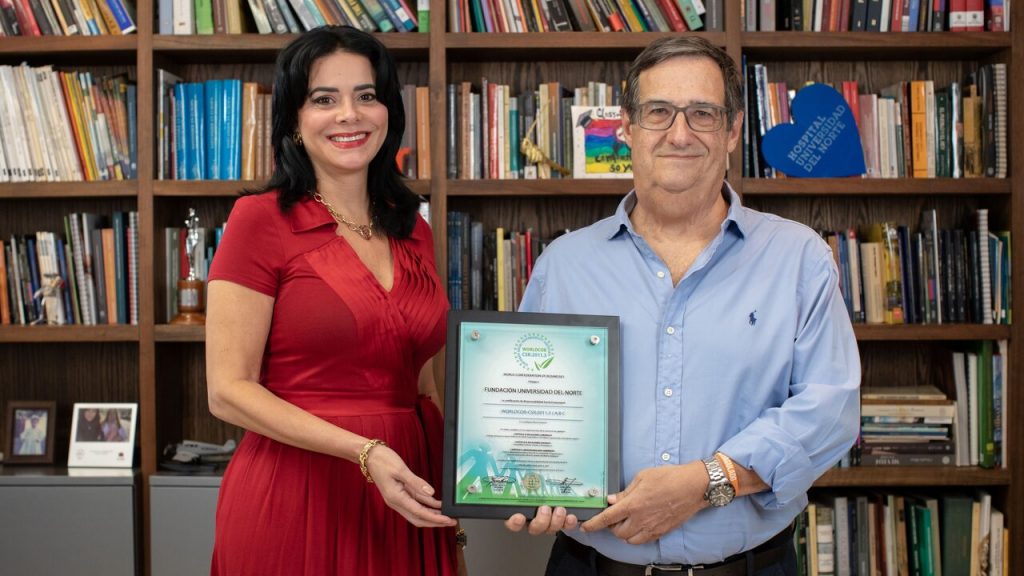 Universities committed to academic excellence and social responsibility!
In the world of higher education, there are institutions that go beyond academic excellence and stand out for their commitment to corporate social responsibility (CSR). These exemplary universities have earned the prestigious WORLDCOB CSR 2011.3 certification, demonstrating their dedication to sustainability, inclusion and positive impact on society. 
Let's meet some of the leading universities that have embraced CSR as an integral part of their educational mission: 
Centro de Ensino Superior Morgana Potrich in Brazil, with a strong sustainability vision, has implemented energy efficiency and waste management programs, reducing its carbon footprint and promoting a green campus. It also prides itself on its commitment to equal opportunity, offering scholarships and financial support to talented students from diverse backgrounds.
Fundación Universidad del Norte in Colombia, recognized for its focus on social responsibility, has partnered with local organizations to foster community development. Through volunteer programs and applied research projects, Universidad del Norte students and faculty work collaboratively with the community to address social challenges and promote positive change in Colombia. 
Universidad Autónoma del Estado de Hidalgo in Mexico has established a culture of sustainability on its campus, integrating principles of social responsibility into all aspects of its operations. Through environmental education initiatives, the university empowers students to become environmental leaders and sustainability advocates in their future careers. 
In the picturesque region of La Rioja, the National University of La Rioja has been awarded the Worldcob CSR seal for its innovative approach to social inclusion and sustainable development. Through affordable education programs and the promotion of diversity, this institution is modeling a path for a more equitable future in Argentina and more. 
The Universidad Autónoma de Nuevo León has demonstrated an exceptional commitment to social responsibility by receiving WorldCoB CSR certification. Its focus on research aimed at solving social problems, as well as its positive impact on local communities through outreach programs, make it a beacon of hope in higher education in Mexico. 
From the heart of Malaysia, Universiti Malaysia Perlis (UniMAP) has achieved international recognition by earning the WorldCoB CSR seal. UniMAP has stood out for its dedication to environmental sustainability, promotion of local culture and collaboration with industry to address global challenges. Its holistic approach to responsible education makes it a role model in Southeast Asia. 
In Colombia, Universidad Simón Bolívar stands out as a pioneer institution in the integration of Corporate Social Responsibility in its educational mission. Obtaining the WorldCoB CSR seal is a testament to its commitment to the formation of conscious, ethical and socially responsible leaders who contribute to the sustainable development of the region. 
With a rich history and a vision for the future, the University of Cartagena has joined the select group of institutions certified with the WorldCoB CSR seal. Through inclusive education programs and social impact projects, the university is playing a vital role in the transformation of Cartagena and its surroundings. 
The Instituto Especializado de Profesionales de la Salud (IEPROES) in El Salvador is an educational institution that stands out for its academic excellence and strong commitment to corporate social responsibility (CSR). Recognized for its comprehensive approach to training health professionals, IEPROES provides medical care and support to disadvantaged communities, improving access to health care and promoting health throughout the region.
These universities are demonstrating that commitment to social responsibility goes beyond the classroom, educating conscientious citizens and preparing them to meet global challenges with innovative and ethical solutions. By obtaining CSR certification, these institutions position themselves as leaders in the field of sustainable education, inspiring other universities and organizations to follow their example. 
Investing in quality, socially responsible education is critical to building a sustainable and equitable future. These universities are leading the way to positive change, preparing students to become agents of transformation in their communities and society at large. 
Join us in celebrating the achievements of these universities committed to social responsibility and academic excellence. Together, we can inspire and build a better world through education. Learn more at www.worldcob-csr.com 
#CSR #CorporateSocialResponsibility #SustainableUniversities #HigherEducation #PositiveImpact.